The Most Outrageous Slot Machine Themes
| » |
Prepare to embark on a thrilling journey through a bizarre and fascinating universe, where the ordinary rules of slot machines are defied, and a realm of unimaginable themes and outlandish concepts await. Welcome to the world of outrageous slot machine themes, where the weirdest, wackiest, and most unconventional games take center stage, offering an unparalleled gaming experience that will leave you in awe and disbelief.
In this comprehensive guide, we'll introduce you to the most outrageous slot machine themes that have ever graced the casino floor or the online gaming world, leaving no stone unturned as we explore the captivating realm of the strange, the peculiar, and the downright bizarre. From the downright risqué to the hilariously absurd, these slots defy convention and push the boundaries of creativity, providing a gaming experience that is as entertaining as it is unexpected. So, strap in and get ready to delve into the mesmerizing world of outrageous slot machine themes, where surprises await at every spin and big wins are just as wild as the games themselves!
---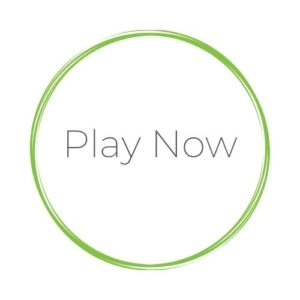 Play Online Slots Now
Get $44 Free No Deposit Needed
Try Out All Of Your Favorite Online Slot Machines With $44 On Us. There is no deposit or banking info needed. Whats best is that if you use Crypto such as bitcoin or litecoin then all withdrawals are instant. Gone are the days of waiting a week to get paid.
---
Village People: Macho Moves (Microgaming)
Disco lovers and fans of the iconic 70s band, the Village People, can rejoice in the flamboyant and energetic slot machine from Microgaming, Village People: Macho Moves. This disco-inspired slot features six reels, each representing a member of the legendary group, and boasts funky graphics, catchy tunes, and a dance floor backdrop that will transport you straight back to the disco era. With six unique bonus features, each based on the individual members' macho moves, players can enjoy a multitude of free spins, multipliers, and wilds, making this outrageous slot a groovy and rewarding gaming experience.
Sharknado (Pariplay)
Inspired by the cult classic B-movie of the same name, Sharknado is a hilariously absurd slot machine from Pariplay that combines the thrilling action of a tornado filled with sharks with the excitement of spinning reels. With its campy theme, over-the-top graphics, and a dramatic soundtrack, this slot delivers non-stop entertainment and laughter. Players can enjoy a range of exciting bonus features, including Sharknado Wilds, which can expand to fill the entire reel, and a free spins round where the Sharknado multiplier can increase your winnings up to five times.
Hoffmania (Novomatic)
Get ready for a dose of 90s nostalgia with Hoffmania, a quirky slot machine from Novomatic dedicated to the one and only David Hasselhoff. This tongue-in-cheek slot features images of the famous actor, singer, and pop culture icon, along with symbols representing his various career highlights. With its 243 ways to win, expanding wilds, and a unique Hoffmania Free Spins feature, this outrageous slot delivers plenty of excitement and winning potential for fans of The Hoff and slot enthusiasts alike.
Bridesmaids (Microgaming)
Based on the hit 2011 comedy film, Bridesmaids is a hilarious and outrageous slot machine from Microgaming that captures the humor and chaos of the movie. Featuring images of the film's beloved characters, along with memorable quotes and scenes, this slot will have players laughing out loud as they spin the reels. With a range of entertaining bonus features, including the Wheel Bonus, Friendship Free Spins, and Boutique Bonus, Bridesmaids offers non-stop fun and excitement for fans of the film and slot players seeking a light-hearted gaming experience.
---
$2000
Bonus
96.3 % RTP
Player Rated
4.76 / 5.00
3 Days
Average Payout Time
Faster With Bitcoin
Play Now
Bitcoin Welcome
USA Welcome
$1000
Bonus
97.79% RTP
Player Rated
4.57 / 5.00
2 Days
Average Payout Time
Faster With Bitcoin
Play Now
Bitcoin Friendly
US Welcome
$3750
Bonus
98.9% RTP
Player Rated
4.78 / 5.00
1 Day
Average Payout Time
Instant Bitcoin
Play Now
Bitcoin Friendly
U.S. Welcome
$1000
Bonus
96.1 % RTP
Player Rated
4.39 / 5.00
2 Days
Average Payout Time
Faster With Bitcoin
Play Now
Bitcoin Welcome
U.S. Friendly
$3000
Bonus
95.4 % RTP
Player Rated
4.97 / 5.00
Instant
Average Payout Time
3 Days If Not Using Bitcoin
Play Now
Bitcoin Welcome
All U.S. Ok