Step into the dark and mysterious world of Count Spectacular, a thrilling online slot machine experience brought to you by the gaming experts at Real Time Gaming (RTG). This captivating game takes you on a spine-chilling adventure where vampires, ghouls, and other supernatural creatures roam, offering you a chance to score some impressive wins while enjoying a truly immersive gaming experience. With its stunning graphics, haunting sound effects, and an array of exciting bonus features, Count Spectacular Slot is the perfect game for online slot enthusiasts looking for a touch of the macabre. In this extensive article, we will explore the eerie yet enticing world of Count Spectacular Slot, giving you all the information you need to make the most of this thrilling game and hopefully walk away with a fortune fit for a vampire king.
---
#1 Rated Rtg Casino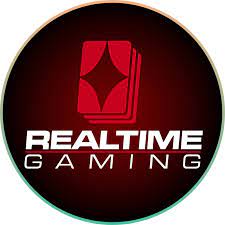 Play RTG Slots
Play All Of Your favorite RTG slots at our #1 Rated Real Time Gaming Casino. Offering Instant Payouts and a free $50 chip just for trying it out. Worldwide players accepted. Crypto and Credit Card Friendly.
---
Count Spectacular Slot features a 5-reel, 25-payline setup, providing players with numerous chances to score winning combinations. The game's adjustable paylines allow for a high level of customization, enabling you to tailor your bets to suit your preferences and budget. The eerie symbols featured in the game include Count Spectacular himself, his spooky castle, creepy creatures such as bats and wolves, a creepy coach, and even a few quirky items like a garlic necklace and a casket. The attention to detail in the design of these symbols, combined with the chilling soundtrack, creates an atmosphere that is both immersive and unsettling, ensuring that you remain on the edge of your seat throughout your gaming experience.
One of the key aspects that make Count Spectacular Slot so appealing to players is its array of exciting bonus features, designed to keep the gameplay engaging and boost your chances of winning. The Count Spectacular symbol acts as the game's Wild, substituting for all other symbols, including the Scatter, to create winning combinations. Whenever the Count Spectacular Wild forms part of a winning combination, it expands to cover the entire reel, increasing your chances of scoring even more wins. This powerful Wild symbol also triggers one of the game's most enticing bonus features – the free spins feature.
To activate the free spins feature, you need to land the Count Spectacular Slot Wild on both reels 1 and 5 simultaneously. Once triggered, you are presented with two options – 12 free spins with a 3x multiplier, or 4 re-spins with reels 1 and 5 held in place, featuring the expanded Count Spectacular Wild. This choice adds a strategic element to the game, allowing you to decide whether you prefer more free spins with a potentially lower win per spin, or fewer spins with a higher chance of winning big. Both options have the potential to lead to impressive payouts, making this feature one of the highlights of the game.
In addition to the free spins and re-spins features, Count Spectacular Slot also offers players the chance to win a random progressive jackpot, which can be awarded at the end of any spin, regardless of the outcome. This tantalizing jackpot adds an extra layer of excitement to the game, ensuring that every spin carries the potential for a life-changing win. As with most RTG slots, Count Spectacular Slot includes an Autoplay feature, allowing you to set a predetermined number of spins to play automatically. This is a convenient option for players who prefer to sit back and enjoy the game without having to manually spin the reels each time.
The user-friendly interface and clear instructions make Count Spectacular Slot accessible to players of all experience levels, ensuring that everyone can enjoy the thrill of this spooky adventure. The game's captivating theme, high-quality graphics, and engaging bonus features make it a standout addition to the ever-growing library of RTG slots, providing players with hours of entertainment and the chance to walk away with some incredible winnings.
To sum it up, Count Spectacular Slot by Real Time Gaming is a must-play game for online slot enthusiasts who enjoy a captivating theme and engaging gameplay. Its blend of immersive graphics, spine-chilling audio, and thrilling bonus features make it a standout choice for those looking to experience the excitement of a haunted vampire adventure. The game's adjustable paylines, strategic free spins options, and random progressive jackpot offer players numerous opportunities to win big, ensuring that each spin is filled with anticipation and excitement.
Whether you are new to the world of online slot machines or an experienced player looking for a fresh challenge, Count Spectacular Slot offers a gaming experience that is both enjoyable and potentially lucrative. So, gather your courage, enter the realm of the undead, and try your luck at conquering the fearsome vampire lord. Who knows – with a little bit of luck and some strategic gameplay, you could walk away with a fortune worthy of the most powerful of vampire kings. Are you ready to join the ranks of the fortunate few who have conquered the reels of Count Spectacular Slot and lived to tell the tale?
---
$2000
Bonus
96.3 % RTP
Player Rated
4.76 / 5.00
3 Days
Average Payout Time
Faster With Bitcoin
Play Now
Bitcoin Welcome
USA Welcome
$1000
Bonus
97.79% RTP
Player Rated
4.57 / 5.00
2 Days
Average Payout Time
Faster With Bitcoin
Play Now
Bitcoin Friendly
US Welcome
$3750
Bonus
98.9% RTP
Player Rated
4.78 / 5.00
1 Day
Average Payout Time
Instant Bitcoin
Play Now
Bitcoin Friendly
U.S. Welcome
$1000
Bonus
96.1 % RTP
Player Rated
4.39 / 5.00
2 Days
Average Payout Time
Faster With Bitcoin
Play Now
Bitcoin Welcome
U.S. Friendly
$3000
Bonus
95.4 % RTP
Player Rated
4.97 / 5.00
Instant
Average Payout Time
3 Days If Not Using Bitcoin
Play Now
Bitcoin Welcome
All U.S. Ok