Cash Bandits 3: The Ultimate Heist is here, and it's time to pull off the greatest robbery of your life! The third installment in the incredibly popular Cash Bandits series by Real Time Gaming (RTG) has finally arrived, and it's packed with even more excitement, action, and rewards than ever before. With enhanced graphics, captivating gameplay, and an array of new bonus features, Cash Bandits 3 is set to take the online slot world by storm, offering players an adrenaline-pumping gaming experience that will have them on the edge of their seats from the moment they start spinning the reels. In this detailed review, we'll explore everything you need to know about this thrilling slot game, from its captivating theme and symbols to its incredible bonus features and jackpots. So, strap on your mask, grab your loot bag, and let's dive into the exhilarating world of Cash Bandits 3!
---
#1 Rated Rtg Casino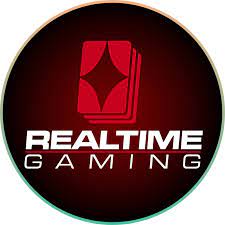 Play RTG Slots
Play All Of Your favorite RTG slots at our #1 Rated Real Time Gaming Casino. Offering Instant Payouts and a free $50 chip just for trying it out. Worldwide players accepted. Crypto and Credit Card Friendly.
---
Cash Bandits 3 is a 5-reel, 25-payline slot game that builds on the success of its predecessors by offering an even more engaging and rewarding gaming experience. The game's theme and symbols are centered around a daring bank heist, with the reels set against the backdrop of a bank vault, and the symbols depicting various elements of the heist, including bags of money, handcuffs, police badges, and doughnuts. The graphics and animations in Cash Bandits 3 are a step above those found in the previous games, providing an even more immersive and visually appealing experience for players.
As with the previous installments, the wild symbol in Cash Bandits 3 is the game's logo, which can substitute for any other symbol (except the scatter) to help create winning combinations. The scatter symbol is represented by the bank robber, and landing three or more of these symbols on the reels will trigger the game's exciting and potentially highly rewarding bonus feature.
Bonus feature
The bonus feature in Cash Bandits 3 is an upgraded version of the Vault Feature found in the previous games, and it's called the Vault Cracker Bonus Feature. When triggered, players are taken to a new screen that displays 6 vaults and a keypad. Each vault is assigned a random one, two, three, four, five, or six-digit code. The objective is to crack the code by selecting numbers on the keypad. Players start with five picks, and each successful code cracked awards a number of free spins and a multiplier. The more vaults you crack, the more free spins and multipliers you'll receive, with the potential to earn up to 390 free spins and a 23x multiplier! This interactive bonus feature is what sets Cash Bandits 3 apart from other slot games, providing a truly unique and engaging gaming experience.
In addition to the Vault Cracker Bonus Feature, Cash Bandits 3 also offers two progressive jackpots, the Major and Minor jackpots. These jackpots can be won at random after any spin, regardless of the outcome of the spin or the size of the bet placed. The chance to win one of these jackpots adds another layer of excitement and anticipation to the game, ensuring that players remain engaged and entertained throughout their gaming session.
Cash Bandits 3's user-friendly interface and wide range of betting options make it accessible to players of all levels and budgets. With adjustable paylines and the ability to customize your bet size, you can tailor your gaming experience to suit your preferences and ensure that you remain in control of your gameplay. The game's autoplay feature also allows players to sit back and relax while the reels spin automatically, providing a more laid-back gaming experience for those who prefer it.
Cash Bandits 3 WIns
One of the most appealing aspects of Cash Bandits 3 is its potential for incredible rewards. With the combination of the Vault Cracker Bonus Feature, multipliers, and progressive jackpots, players have the opportunity to walk away with some seriously impressive loot. This, coupled with the game's captivating theme, graphics, and gameplay, ensures that Cash Bandits 3 will keep players entertained and engaged for hours on end.
In conclusion, Cash Bandits 3 is a must-play for fans of the series and newcomers alike. Real Time Gaming has outdone themselves with this latest installment, providing a thrilling and rewarding gaming experience that surpasses its predecessors in every way. From its immersive theme and upgraded graphics to its interactive bonus feature and progressive jackpots, Cash Bandits 3 offers players an action-packed adventure that's sure to keep them coming back for more.
As with any online slot game, it's essential to play responsibly and within your limits. Remember that while Cash Bandits 3 offers the potential for big rewards, it's still a game of chance, and there are no guarantees of winning. With that in mind, ensure you set a budget for your gaming session and stick to it, and never chase your losses. By playing responsibly, you can enjoy the excitement and entertainment that Cash Bandits 3 has to offer without putting your financial well-being at risk.
Now that you've got the lowdown on Cash Bandits 3, it's time to embark on the ultimate heist and see if you have what it takes to crack the vault and walk away with the loot. So, gear up, and get ready for an unforgettable gaming experience that's sure to leave you breathless and ready for more. Good luck, and happy spinning!
---
$2000
Bonus
96.3 % RTP
Player Rated
4.76 / 5.00
3 Days
Average Payout Time
Faster With Bitcoin
Play Now
Bitcoin Welcome
USA Welcome
$1000
Bonus
97.79% RTP
Player Rated
4.57 / 5.00
2 Days
Average Payout Time
Faster With Bitcoin
Play Now
Bitcoin Friendly
US Welcome
$3750
Bonus
98.9% RTP
Player Rated
4.78 / 5.00
1 Day
Average Payout Time
Instant Bitcoin
Play Now
Bitcoin Friendly
U.S. Welcome
$1000
Bonus
96.1 % RTP
Player Rated
4.39 / 5.00
2 Days
Average Payout Time
Faster With Bitcoin
Play Now
Bitcoin Welcome
U.S. Friendly
$3000
Bonus
95.4 % RTP
Player Rated
4.97 / 5.00
Instant
Average Payout Time
3 Days If Not Using Bitcoin
Play Now
Bitcoin Welcome
All U.S. Ok