In the world of online slot games, few titles have managed to capture the imagination of players quite like Bubble Bubble slot by Real Time Gaming. This bewitching slot machine, with its enchanting theme and engaging gameplay, has quickly become a favorite among both casual and experienced players alike. In this comprehensive blog post, we will delve into the magical world of Bubble Bubble, exploring its key features, captivating visuals, and the secrets behind its ever-growing popularity. So, grab your witch's hat and broom, and get ready to embark on a spellbinding adventure filled with mystery, excitement, and potentially life-changing rewards.
---
#1 Rated Rtg Casino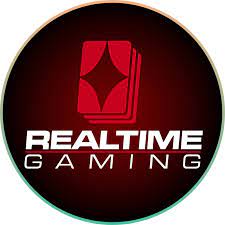 Play RTG Slots
Play All Of Your favorite RTG slots at our #1 Rated Real Time Gaming Casino. Offering Instant Payouts and a free $50 chip just for trying it out. Worldwide players accepted. Crypto and Credit Card Friendly.
---
Bubble Bubble is a 5-reel, 50-payline slot game that takes players on a thrilling journey into a world filled with witches, spells, and supernatural surprises. The game is set against the backdrop of a creepy graveyard, complete with eerie sound effects and atmospheric music that perfectly complements the theme. But don't let the spooky setting fool you – beneath its mysterious exterior, Bubble Bubble is a game that offers plenty of excitement and entertainment, with a range of features and bonus rounds designed to keep players engaged and coming back for more.
The star of the game is the enchanting Winni the Witch, a playful and mischievous character who acts as the game's wild symbol. She appears on reel three and can substitute for any other symbol, except for the scatter, to help players create winning combinations. When Winni participates in a winning combination, she expands to cover the entire reel, doubling the payout and adding a touch of magic to the proceedings.
Bubble Bubble Slot Bonuses
One of the standout features of Bubble Bubble is its three unique bonus rounds, each of which is triggered by landing three or more scatter symbols – represented by a bubbling cauldron – anywhere on the reels. When this occurs, players must choose one of the cauldrons to reveal which of the three bonus features they will enjoy: the Great Ghosts Feature, the Wild Witches Feature, or the Bewitched Feature.
The Great Ghosts Feature awards players with 20 free spins, during which as many as nine ghost wilds can appear on the reels, increasing the chances of landing a big win. The Wild Witches Feature, on the other hand, grants nine free spins with the potential for Winni the Witch to cast a spell and turn one or two of the other reels completely wild, providing even more opportunities for lucrative winning combinations. Finally, the Bewitched Feature presents players with seven free spins, during which Winni the Witch remains expanded on the third reel, ensuring that every spin has the potential for some truly magical rewards.
Bubble Bubble's impressive visuals and animations further enhance the game's appeal, with each symbol meticulously designed to fit the game's theme. From spooky spellbooks and bubbling potions to creepy candles and sinister-looking animals, every aspect of the game has been crafted to immerse players in the eerie, mystical world of the game. The attention to detail and artistic flair evident in the game's design are a testament to the talent and creativity of Real Time Gaming's development team.
The game's betting options cater to a wide range of players, with coin values ranging from $0.01 to $0.25 and the ability to bet anywhere from one to ten coins per line. This flexibility allows players with different budgets and risk appetites to enjoy the game and ensures that Bubble Bubble remains accessible and engaging for everyone.
The RTP
Moreover, Bubble Bubble Slot boasts a healthy return-to-player (RTP) rate, ensuring that players can expect a fair and enjoyable gaming experience. With its combination of captivating gameplay, enchanting visuals, and generous bonus features, it's no wonder that this game has become a firm favorite among slot enthusiasts worldwide.
In addition to the original Bubble Bubble, Real Time Gaming has also released a sequel, Bubble Bubble 2, which builds upon the success of its predecessor by introducing new characters, additional bonus features, and even more opportunities for players to win big. The sequel retains the original's charm while adding fresh elements that keep the gameplay engaging and exciting, ensuring that the Bubble Bubble series remains a popular choice for online slot players.
In conclusion, Bubble Bubble is a spellbinding slot game that has captured the hearts of players with its alluring theme, immersive visuals, and exciting gameplay. The game's three unique bonus rounds, led by the captivating Winni the Witch, offer players the chance to enjoy an engaging and potentially rewarding gaming experience, while the game's flexible betting options ensure that it remains accessible to all. If you're looking for a truly enchanting slot game that combines professional design with thrilling gameplay, Bubble Bubble Slot by Real Time Gaming should undoubtedly be at the top of your list. So, why not give it a spin today and see if you can conjure up some magical winnings?
---
$2000
Bonus
96.3 % RTP
Player Rated
4.76 / 5.00
3 Days
Average Payout Time
Faster With Bitcoin
Play Now
Bitcoin Welcome
USA Welcome
$1000
Bonus
97.79% RTP
Player Rated
4.57 / 5.00
2 Days
Average Payout Time
Faster With Bitcoin
Play Now
Bitcoin Friendly
US Welcome
$3750
Bonus
98.9% RTP
Player Rated
4.78 / 5.00
1 Day
Average Payout Time
Instant Bitcoin
Play Now
Bitcoin Friendly
U.S. Welcome
$1000
Bonus
96.1 % RTP
Player Rated
4.39 / 5.00
2 Days
Average Payout Time
Faster With Bitcoin
Play Now
Bitcoin Welcome
U.S. Friendly
$3000
Bonus
95.4 % RTP
Player Rated
4.97 / 5.00
Instant
Average Payout Time
3 Days If Not Using Bitcoin
Play Now
Bitcoin Welcome
All U.S. Ok