Get ready to experience the magic of the holiday season with Big Santa, an incredible online slot game developed by the esteemed gaming software provider, Real Time Gaming. This enchanting game combines the joy and festivity of Christmas with the thrill of spinning the reels, creating an unforgettable gaming experience that is sure to resonate with online slot players. Big Santa captures the essence of the holiday spirit and wraps it up in a beautifully designed and highly entertaining package, offering players the chance to win big while basking in the warmth of the season. With its stunning visuals, captivating gameplay, and generous rewards, Big Santa is the perfect slot game to play during the festive season or whenever you're in need of a little holiday cheer.
---
#1 Rated Rtg Casino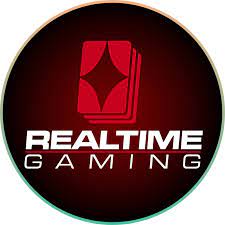 Play RTG Slots
Play All Of Your favorite RTG slots at our #1 Rated Real Time Gaming Casino. Offering Instant Payouts and a free $50 chip just for trying it out. Worldwide players accepted. Crypto and Credit Card Friendly.
---
Big Santa Slot transports players to a picturesque winter wonderland, complete with twinkling lights, snow-covered landscapes, and charming holiday-themed symbols. The game's visuals are nothing short of breathtaking, with crisp, high-quality graphics that truly capture the magic and beauty of the season. The symbols featured in the game include Santa Claus himself, reindeer, beautifully wrapped gifts, stockings, and other festive icons that perfectly evoke the spirit of Christmas. The game's soundtrack is equally enchanting, featuring a selection of holiday classics and jingles that are sure to put players in the festive mood.
This delightful 5-reel, 50-payline video slot offers players numerous opportunities to win big, with a range of exciting features and bonuses that are sure to keep them entertained. One of the standout features of Big Santa is its expanding wild symbol, represented by Santa Claus himself. When Santa appears on the reels, he can expand to cover an entire reel, dramatically increasing players' chances of landing winning combinations. The game's scatter symbol is represented by a beautifully wrapped gift, and landing three or more of these on the reels triggers the highly rewarding Free Spins feature.
Big Santa Slot Bonus
During the Free Spins feature, players are awarded up to 20 free spins, providing them with ample opportunities to rack up substantial winnings without having to place additional bets. What's more, the expanding Santa wild symbol remains active during the Free Spins feature, further boosting players' potential payouts. The Free Spins feature can also be retriggered if players land additional scatter symbols during their free spins, adding even more excitement and anticipation to the game.
Big Santa Slot also offers a unique and thrilling bonus game called the "Pick a Present" feature. This interactive bonus game is triggered when players land three or more scatter symbols during the Free Spins feature. During the "Pick a Present" game, players are presented with a selection of beautifully wrapped gifts and must choose one to reveal a hidden prize. This prize can include additional free spins, multipliers, or instant cash rewards, adding an extra layer of excitement and potential winnings to the game.
The game's betting range is designed to appeal to a wide range of players, from casual gamers to high rollers. With adjustable bet sizes, players can choose to wager as little as $0.01 per line or as much as $5 per line. This flexibility ensures that Big Santa is accessible to players with varying budgets and gaming preferences, allowing everyone to enjoy the festive fun and excitement that the game has to offer.
In summary, Big Santa is an enchanting and highly entertaining online slot game that perfectly captures the magic and joy of the holiday season. With its stunning visuals, engaging gameplay, and generous rewards, this game offers players an unforgettable gaming experience that is sure to leave them feeling merry and bright. Whether you're a seasoned slot enthusiast or new to the world of online gaming, Big Santa is a must-play game that is sure to become a holiday favorite. So, grab a cup of hot cocoa, put on your favorite Christmas sweater, and get ready to spin the reels for your chance to win big with Big Santa and create unforgettable memories.
One of the key factors that set Big Santa apart from other online slot games is its attention to detail and immersive atmosphere. From the captivating animations to the carefully crafted symbols and sound effects, every aspect of the game is designed to transport players into a magical world filled with holiday cheer. This level of immersion adds an extra layer of enjoyment to the game, making it not only a fun and rewarding way to pass the time but also an experience that players will remember long after they've finished playing.
Additionally, Big Santa's user-friendly interface and intuitive gameplay make it easy for players of all skill levels to jump in and start enjoying the game right away. With its adjustable betting options, players can tailor the game to suit their preferences and budget, ensuring a fun and satisfying gaming experience for everyone. And with its compatibility across various devices, including desktop computers, laptops, smartphones, and tablets, Big Santa can be enjoyed anytime, anywhere, ensuring that the spirit of the season is never more than a few clicks or taps away.
Final Thoughts on Big Santa
In conclusion, Big Santa by Real Time Gaming is a superb online slot game that delivers a unique and enchanting gaming experience. Its combination of stunning visuals, captivating gameplay, and generous rewards makes it a must-play game for slot enthusiasts and casual gamers alike. The magic of the holiday season has never been more accessible, and with Big Santa, you can enjoy a festive gaming experience that is not only exciting and rewarding but also filled with warmth and joy. So, don't miss out on the chance to celebrate the spirit of the season with Big Santa – spin the reels, unwrap the presents, and let the magic of Christmas fill your heart and your pockets with incredible wins.
---
$2000
Bonus
96.3 % RTP
Player Rated
4.76 / 5.00
3 Days
Average Payout Time
Faster With Bitcoin
Play Now
Bitcoin Welcome
USA Welcome
$1000
Bonus
97.79% RTP
Player Rated
4.57 / 5.00
2 Days
Average Payout Time
Faster With Bitcoin
Play Now
Bitcoin Friendly
US Welcome
$3750
Bonus
98.9% RTP
Player Rated
4.78 / 5.00
1 Day
Average Payout Time
Instant Bitcoin
Play Now
Bitcoin Friendly
U.S. Welcome
$1000
Bonus
96.1 % RTP
Player Rated
4.39 / 5.00
2 Days
Average Payout Time
Faster With Bitcoin
Play Now
Bitcoin Welcome
U.S. Friendly
$3000
Bonus
95.4 % RTP
Player Rated
4.97 / 5.00
Instant
Average Payout Time
3 Days If Not Using Bitcoin
Play Now
Bitcoin Welcome
All U.S. Ok